My trip to Mexico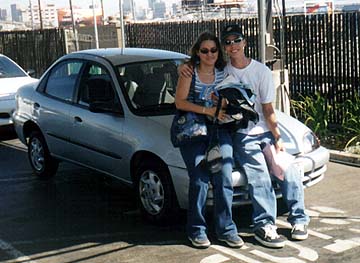 This was back in San Diego, where we got our first Rental car!!!. That's us right there with our rented 1998 Chevy "Metro"!.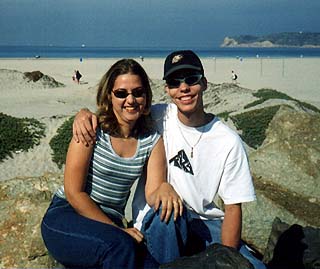 First thing we did once we rented the car, we drove to the beatiful island of Coronado, where we took this picture by the beach!.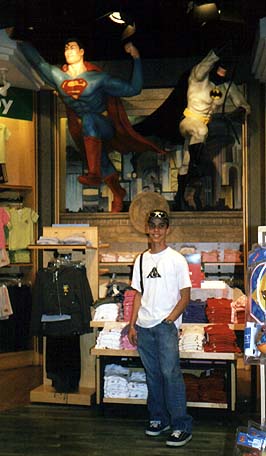 Then of course, we went shopping!!! that's me with two of my favorite superheroes: Superman and Batman. This was taken at the WB Store.
And speaking of superheroes, come back soon to see the pictures we took at the "San Diego Comic-Con", the biggest comics convention in the World!!!
---
More Pics (Coming Soon)