My trip to Mexico
On the week of August 10th to the 15th me and my girlfriend Lorna went on a trip to Ensendada, B.C., Mexico; where she's studying medicine. We went to San Diego first and then drove thru Tijuana and finally to Ensenada. We had a lot of fun and here are the pictures to prove it!!!
This pic was taken at "Papas & Beer" one of the many cool discoteques in Ensenada. Every month they make a "Birthday Party" for all the people who have their birthday on that month, this was August's party!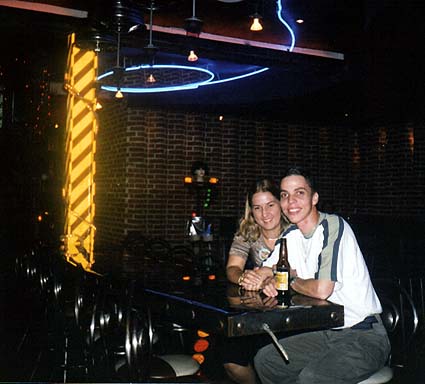 This is one of the coolest places we went to. It's a Restaurant/Bar called "Oxidos". Everything here is decorated in kind of a rusty metal motif, which figures since the name means "Rust". They had a band playing a lot of Beatles songs and the food was pretty good too!!!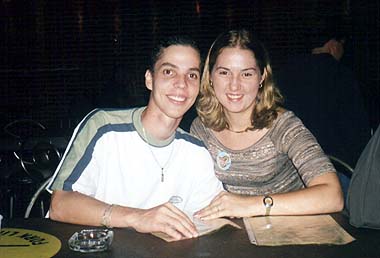 That's us again at the bar in "Oxidos"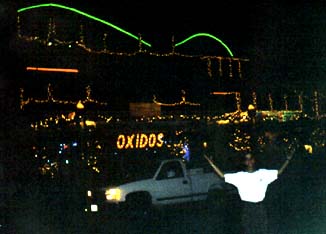 That's me on the outside of "Oxidos", which is right beside the "Papas & Beer"
---