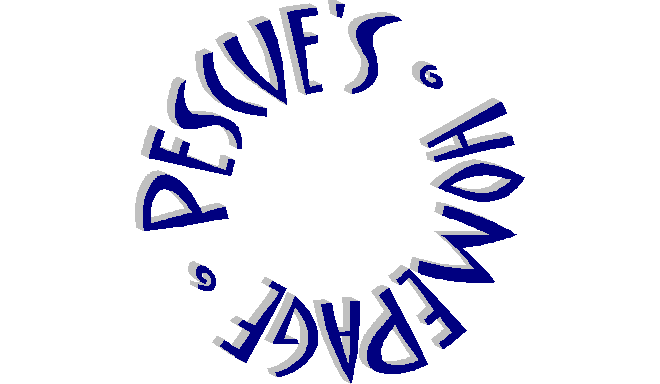 HI, AND WELCOME TO MY HOMEPAGE!!, I HOPE YOU LIKE THE CHANGES I'VE BEEN MAKING AROUND HERE. FOR THOSE OF YOU FIRST TIME VISITORS TO MY PAGE, MY NAME IS PESCUE AND IM FROM PUERTO RICO. IN THESE PAGES YOU'LL FIND SOME OF MY FAVORITE HOBBIES AND STUFF. ORIGINALLY THIS PAGE WAS SUPPOSED TO BE ABOUT DC COMICS' HEROES, BUT I DECIDED TO SEPARATE MY HOMEPAGE FROM THE DC GALLERY TO MAKE THINGS MORE ORGANIZED. WELL, HOPE YOU ENJOY MY PAGE!

PLEASE TAKE TIME TO GIVE ME SOME FEEDBACK BY SIGNING MY GUESTBOOK!

ABOUT ME

MY STUFF:

MUSIC:
ROBI "DRACO" ROSA

MY FRATERNITY

ALPHA OMICRON SIGMA (IN SPANISH)

AND I'VE GOT SOME OTHER STUFF IN THE WORKS, COMING SOON!!!!
---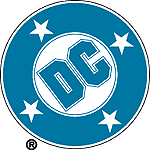 Visit my DC Comics page
---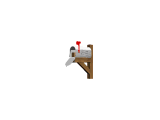 SEND ME AN E-MAIL!!!!
---
LEAVE YOUR MARK IN MY PAGE:
SIGN MY GUESTBOOK
VIEW MY GUESTBOOK

You are #

to visit since the changes in December 24, 1997; The page has been here since September 7, 1997

Click to see stats
If you'd like to contact me right now, please go to my Personal Web Comunication Center from ICQ
---
Pescue is a member of

The HTML Writers Guild
---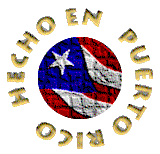 THIS PAGE WAS MADE IN PUERTO RICO FOR THE WHOLE WORLD TO SEE!!!!


DESDE PUERTO RICO PARA EL MUNDO ENTERO!!!
---
GO TO MY
START PAGE
---
This page was designed by: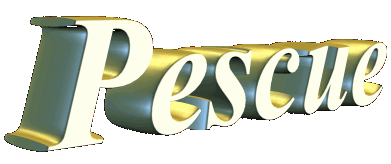 Last updated july 8, 1998
---

AS ALWAYS, THIS SITE IS UNDER CONSTANT CONSTRUCTION, SO BE SURE TO COME BACK SOON!