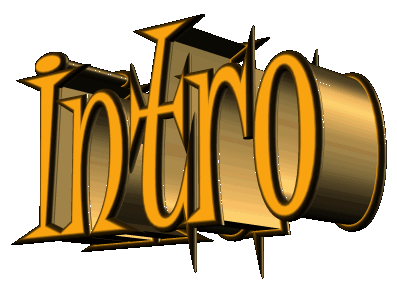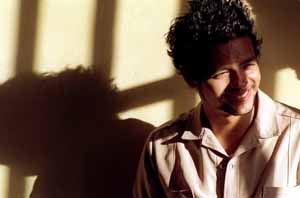 This part of my homepage is dedicated to one of my favorites "Latin rock" performers, Robi "Draco Cornelius" Rosa. For those of you that don't know who he is, you might remember him from the Puertorrican teen group "Menudo". But he has since grown out of that image (both, mentally and musically). After Menudo he did some Portuguese records and appeared in some movies including "Salsa" (1988), which he co-starred with his wife Angela Alvarado (click here for a pic of Robi and Angela circa 1988).
He was also in many rock groups including "Maggie's Dream", not long before going solo with his first production "Frio" and his second "Vagabundo". He is one of the greatest "Latin rock" author-performers and he has also produced records and written songs for many artists including fellow Ex-Menudo, Ricky Martin (with whom he was in the group together; click here for a pic of Robi - then called Robby - and Ricky in those days).
I've put some pics of him here and an audio sample of his song "penelope" (as a background sound for the first page, which kinda takes a long time to load, please be patient!!!), and I'm looking for more info on him and maybe one or two more audio files so that you can get to know him and his music better.